Menu overview
DHTMLX Menu is a component that provides an easy way to add a drop down menu to user's projects. This component is highly customizable and supports a wide range of features. DHTMLX Menu component can be a good navigation aid to web sites, help systems, etc. Check online samples for DHTMLX Menu.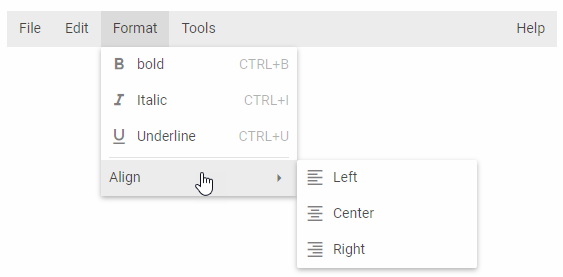 Features​
You can check the following page to learn how to build a full-featured DHTMLX Menu:
API reference​
Related resources​
Guides​
You can read the following articles to find out how to add Menu on the page and work with it.